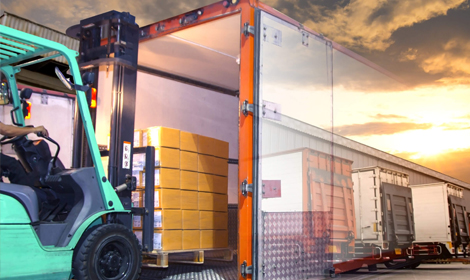 We Offer Complete LTL Services Throughout Canada & The USA
Thrust Logistics is a major leader in Less-than-truckload (LTL) transportation – essential for transporting your smaller, more frequent shipments. Whether you need domestic, regional, or cross-border LTL shipping, we have the capacity to provide you with the services you need. We also offer customized specialty solutions to meet your specific industry requirements.
As your growth partner, Thrust Logistics fully understands that getting your products to your clients on time is critical. Our highly trained and safety-focused drivers understand the importance of timely collections and deliveries, offering very high consistency when it comes to service quality.
Partner with us and receive an LTL shipping solution with the best possible combination of service and price. We are committed to providing drivers with opportunities that fuel their future and improve their life. We place drivers at the core of our decisions. We are a company that drivers are proud to work for and the decals on the doors stand for something important to them. Our goal is to simplify the LTL Freight shipping process by sending you an accurate quotation of the costs and keeping in mind your preferences when arranging your shipments. Even though LTL shipping can be complicated, our dedicated team of professionals has years of experience in the industry and are more than capable of handling your shipments.