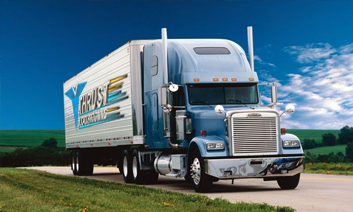 We know how important it is to squeeze every minute out of every day. That's why we offer overnight delivery services. Whether you have one-stop or many, our carriers will have your freight delivered before your customers get to work so they can get down to business right away! We utilize a wide variety of trailer types to service your transportation needs.
With our expertise in routing; we can build your routes for you or work in conjunction to create the most efficient and streamlined schedule for you and your clients. Our experienced, logistics drivers know how to get the job done. So your cargo will be collected, tracked & delivered, safely and efficiently to the agreed location.
Working closely with our customers, Thrust Logistics understands the logistics and supply chain management requirements of each business and knows what is required to deliver service excellence. Thrust Logistics is a philanthropic company that believes strongly in giving back to the community. We have to be able to do what we said we'd do. We will not over-promise. We want our customers to know they can always count on us.
Comments, Questions, Suggestions? Please Contact Us